I am usually so organised with Christmas shopping, but this year I'm running round like a crazy person trying to get everything finished. If you're in a similar boat to me and have some greedy people to shop for, here are my recommendations of what to get them.
Just so we're clear – no affiliate links here, and although I've received a few of these things for free that's not why I'm recommending them and I'm not getting comped in any way for writing about them here (And I'll make it clear if that's the case). This is merely a list of stuff I like, and stuff I think other people would like too. Okay? Okay. Let's go.
Things to eat
I've already mentioned my love of The Garlic Farm, but it's worth repeating. These dudes are awesome. I'm currently putting garlic butter on everything, and I've got a recipe for lamb burgers with their mint garlic mayonnaise as a dipping sauce brewing in my mind. Their mayo is truly something special, which is why I recommend their Mayo Gift Pack for £12.95.
I've never tried these, but I like the idea – Bake at Home Kits. Give someone something delicious, as well as the fun of making it. I'd go for the home baked bread starter kit, which is £7.50.
Now, these guys I can't recommend enough. I tried pretty much everything Burtree Puddings sells at the BBC Good Food Show, and we ended up running back to buy one of their INCREDIBLE sticky toffee puddings. I don't think I've ever had anything as delicious in my life. Honestly, it's wonderful. We're eschewing a Christmas pudding for a sticky toffee one this Christmas Day, because nothing — nothing — can compare to it — although their Christmas puddings were absolutely gorgeous too if you do want something traditional. Their golden syrup pudding was also pretty special, and I wouldn't let me mum share my taste of chocolate pudding because it was so delicious. Buy via their website. Get one for yourself, too.
And for a totally not traditional Christmas dessert, try the Gower Cottage Brownies. I've never tried a brownie so delicious in my life and I'm incredibly jealous of Kate's recipe. Homemade in Kate's kitchen with free next-day delivery, they start at £16.99, and you can get gluten and dairy-free versions too. If you're feeling particularly kind, buy this coffee-lovers hamper which includes the brownies, coffee and a coffee maker, all in a cute hamper for £44.99.
And finally, get a gift that keeps on giving. I was sent a Degustabox a few weeks back for free to try out, and I love it. Each month, at the end of the month, you get a box with 17 cool food items in it. You can personalise what items arrive, and buy three, six or twelve months worth with varying degrees of discount. Look out for the full review soon, or check the Degustabox website.
Kitchen hardware
Buzzfeed has an article on 19 awesome cookie cutters. I like the 3D Dinosaur ones and the Pride and Prejudice ones.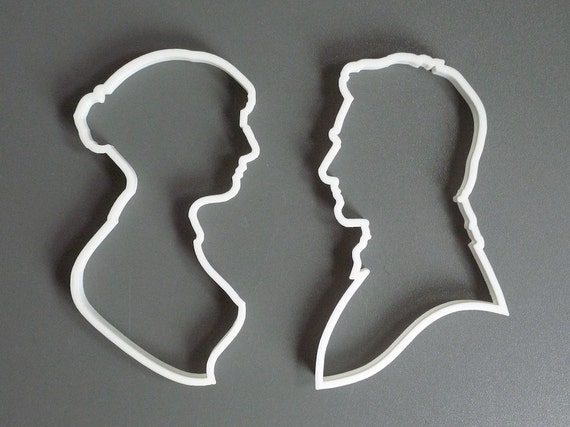 If you want something prettier/more grown-up, Anthropologie has a brilliant selection of baking stuff this year. My favourite is this Poppy Ring Brownie Pan, which I want SO MUCH but is a bit too expensive at £32.
Aprons are always nice presents, and personalised aprons are even more so. I thoroughly recommend browsing Not On The High Street's selection, as they've got a good range of designs — from serious foodie ones that divvy up bits of pig to "I love Nanny's biscuits" ones. I like this one, which brings together my love of reading and cooking for £27.
Cookbooks
Hold onto your hats. Here's a list of the current cookbooks I am in love with/desperately want.
Honourable mentions…
The world and his wife have mentioned these, but just in case you missed it – get your Instagram photos on marshmallows with Boomf, £12 for a box of nine.
I have this print, and I adore it. It's beautiful. I also want this one from the same artist for my kitchen, and I'll probably buy it in the new year. The packaging is also utterly gorgeous, and it's only £18 for an A3 print.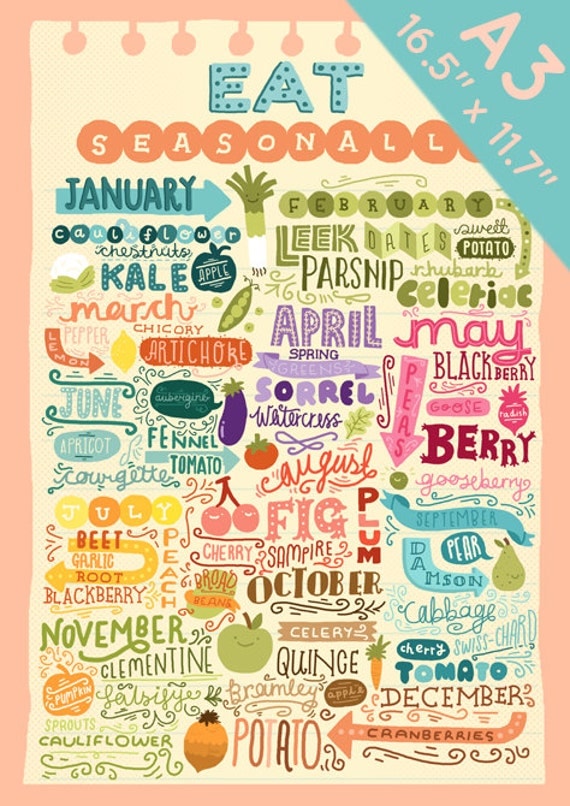 And if you've got any suggestions, pop them below!
Related posts: